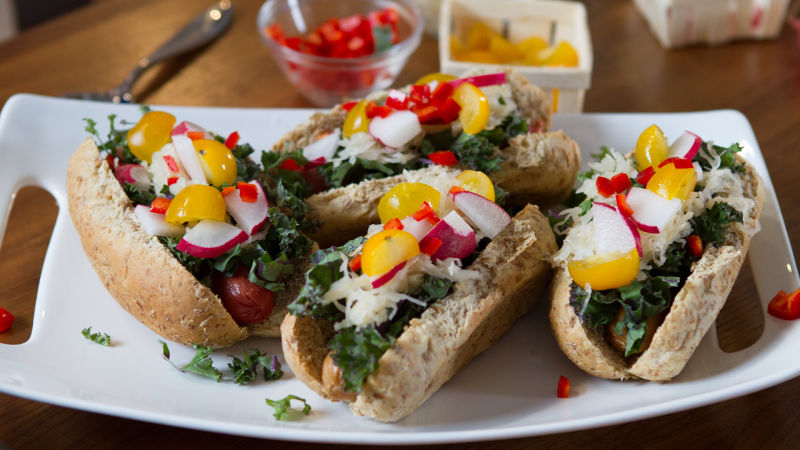 When you attend a barbecue, there are some foods that you will almost always see there, and one of the most popular ones is hot dogs. Hot dogs are a firm favourite with children and adults alike, and you can have a wide variety of toppings and sauces on them. If you are keen to try something new on your hot dog, there are plenty of different things you can try that you may find delicious. Below are some toppings and sauces you can try the next time you attend a barbecue this summer, so you can try something new on your hot dog and see whether you like it.
Add Some Spice To Your Hot Dog
If you want to spice things up with your hot dog, you can consider adding something like Sriracha sauce. The spicy sauce originated in Thailand, where spicy food is a staple, but there are various Sriracha recipes, so you can get one that is not too hot if you want. Add a bit of salad to your hot dog along with the Sriracha sauce, and it is a perfect combination to enjoy at your next barbecue this summer.
A Tasty Treat For Your Dog
Another way you can spruce up your hot dog and add a punch of flavour to it is to add some avocado and bacon to it. The delicious taste of the avocado combined with the salty tastiness of the bacon can really set off your hot dog and make it a culinary masterpiece. It is also a topping that will go well with a cheeseburger, and once you try it, you may find a new favourite one for your hot dogs.
A Delicious Mess
If you are looking for something that is massively tasty and you are not bothered about creating a mess, you may want to consider trying buffalo sauce and blue cheese on your hot dog. The sweet and sticky buffalo sauce mixed with the delicious taste of blue cheese is an excellent combination for a hot dog, but it can be messy, so make sure you have plenty of napkins.
Chilli & Coleslaw
Another flavour combination you may want to try for your hot dog is adding chilli and coleslaw to it. It can also be a messy combination, but it tastes delicious with the fiery hotness of the chilli mixed with the crunchy goodness of the coleslaw.
These are only a few different topping combinations you can consider for your hot dog this summer, and you can click here to find some other flavoursome combinations.