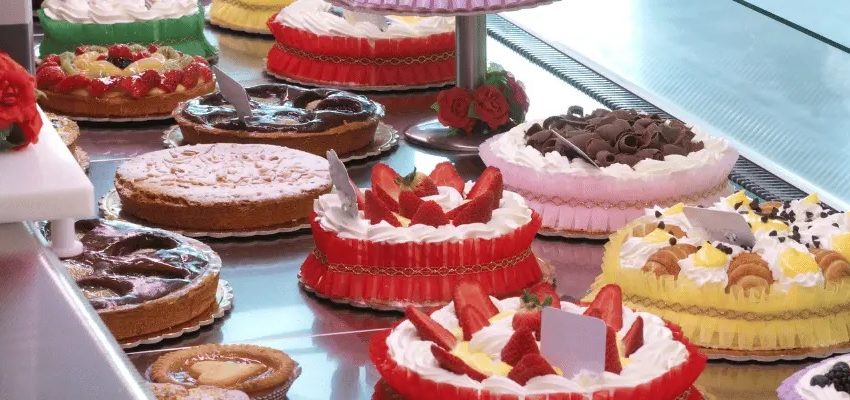 When it comes to indulging in sweet delights, a well-curated dessert table can steal the show at any event. Whether you're planning a wedding, a birthday party, a corporate gathering, or just a casual get-together, a thoughtfully designed dessert table can turn any occasion into a memorable one. In Melbourne, a city known for its culinary diversity and creativity, the dessert table scene has taken on a life of its own, offering a plethora of options to cater to every taste and theme.
The Dessert Table Melbourne Scene
Melbourne, with its vibrant food culture and love for all things gourmet, has embraced the concept of dessert tables with open arms. Here, dessert tables aren't just about satisfying a sweet tooth; they're about creating an artful display that tantalises the taste buds and captivates the eyes.
Elegant Wedding Dessert Tables
Weddings are all about celebrating love, and what better way to sweeten the occasion than with an elegant dessert table? Imagine a tableau of delicate macarons, miniature wedding cakes adorned with intricate sugar flowers, and a variety of chocolates and truffles. A white and gold color scheme can add a touch of sophistication to your wedding dessert table, creating a visual feast that complements your special day's elegance.
Kid-Friendly Birthday Extravaganza
For children's birthday parties, a dessert table filled with whimsical and colorful treats is a surefire way to bring smiles and laughter. Cupcakes with vibrant frosting, sugar cookies shaped like animals or superheroes, and a candy station with gummy bears and lollipops will delight the little ones. Consider a theme-based dessert table, such as a "unicorn" or "space adventure" theme, to make the experience even more magical.
Corporate Gatherings with a Sweet Twist
Corporate events can often be formal and serious affairs, but a dessert table can inject a fun and inviting atmosphere. Impress your clients and colleagues with an array of gourmet desserts, such as artisanal chocolates, fruit tarts, and mini cheesecakes. For a Melbourne twist, include some local favorites like lamingtons or Anzac biscuits. A dessert table can serve as a conversation starter and a delightful way to network.
Casual Get-Togethers Made Sweeter
Even casual gatherings with friends and family can benefit from a well-planned dessert table. Opt for a mix of homemade and store-bought treats, like brownies, fruit skewers, and assorted pastries. Don't forget the ice cream or gelato station, allowing guests to create their own sweet masterpieces with a variety of toppings.
Themed Dessert Tables
No matter the occasion, adding a theme to your dessert table can take it to the next level. Consider a vintage dessert table with old-fashioned sweets for a nostalgic touch. Or go all out with a tropical paradise theme, featuring pineapple tarts, coconut macaroons, and exotic fruit platters.
DIY Dessert Tables
If you're feeling particularly creative, you can design and assemble your own dessert table. Start by choosing a color scheme or theme that suits your event. Then, gather an assortment of desserts and treats that match your chosen theme, arranging them on various levels and platters to create an appealing display. Don't forget to add some decorative elements like flowers, candles, or themed props to enhance the overall look.
Choosing a Dessert Table Melbourne Expert
While DIY dessert tables can be a fun and cost-effective option, enlisting the services of a professional dessert table Melbourne expert can take your event to the next level. These experts have experience in not only creating delicious desserts but also in designing visually stunning displays that align with your event's theme and atmosphere.
In conclusion, a dessert table is not just a collection of sweets; it's a delightful and visually pleasing experience that can elevate any occasion. Whether you're celebrating a wedding, a birthday, a corporate event, or simply gathering with loved ones, a well-curated dessert table can make the moment even sweeter. In Melbourne, a city renowned for its culinary innovation, the dessert table scene is thriving, offering a wide range of options to cater to every taste and style. So, the next time you plan an event in Melbourne, consider the sweet sensations that a professionally crafted dessert table can bring to the table.